Aurora Mental Health & Recovery provides secure methods to manage your medical bills online 24/7 from any computer, tablet, or smartphone. We understand that paying health care bills can be confusing.
When using the below link and paying your bill, AMHR does not retain information such as payment methods or personal information. This payment link is solely for collection of payment for services through Aurora Mental Health & Recovery.
If you need additional assistance or have questions about your statement, please email billing@AuroraMHR.org.
Instructions:
CLICK HERE to access Online Bill Pay
Review your Billing Statement to complete Required Fields.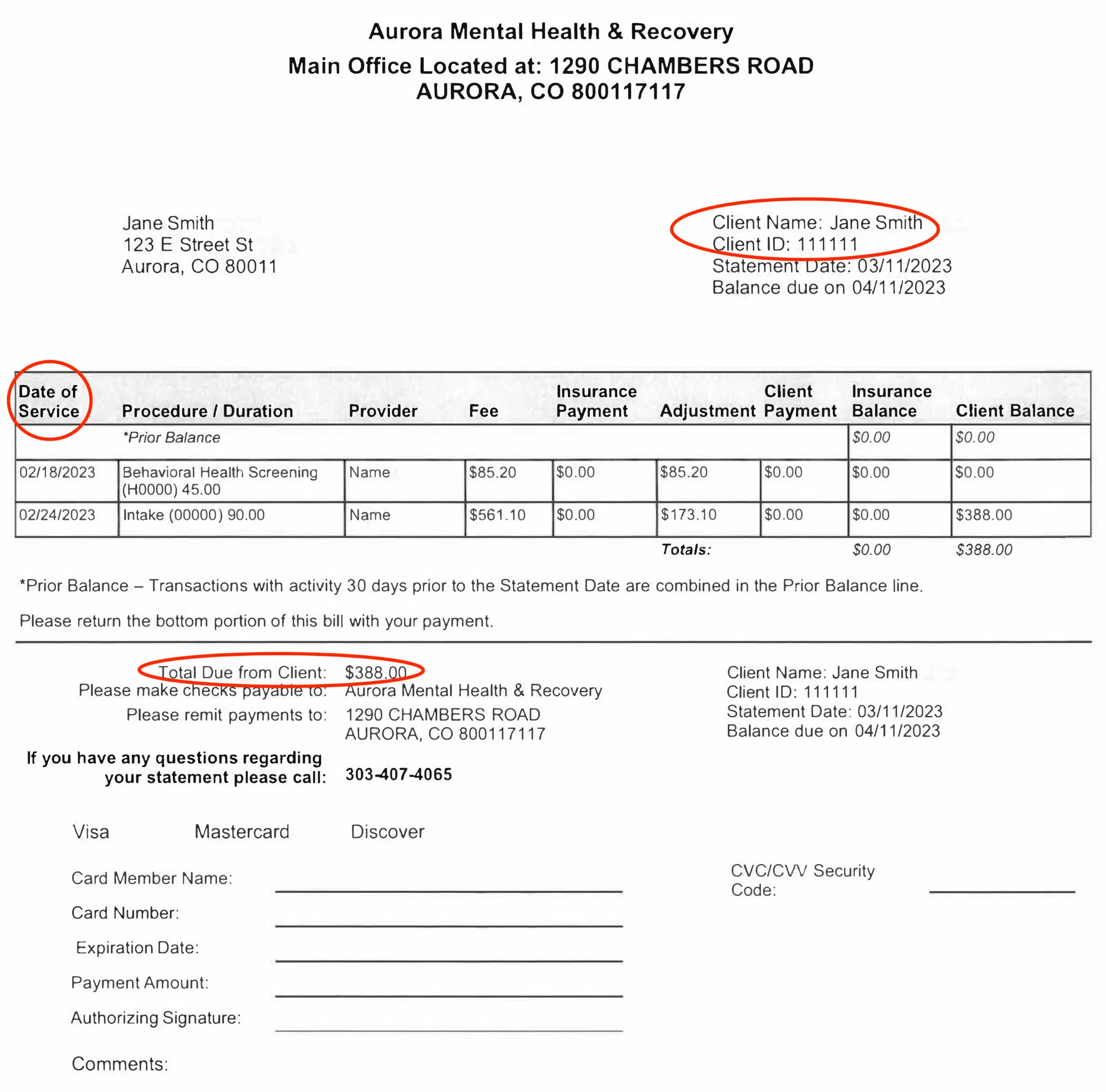 Required Fields:
Client ID: Find your Client ID on your Billing Statement
Last Name: Use client name located on your Billing Statement
First Name: Use client name located on your Billing Statement
Date of Birth: Client date of birth MM/DD/YYYY
Date of Service: Provided on Billing Statement (If unknown enter N/A)
Complete credit card information
Specify Payment Amount
Click: Verify 'I'm not a robot'
Click: SUBMIT PAYMENT
Once your payment has been submitted, please allow 3-4 business days for the payment to be processed. If you have any questions, please email billing@AuroraMHR.org