We're excited to announce and invite you to our upcoming anti-racist learning sessions: Growing our HEARTS (Healing, Equity and Racial Trauma Transformation) Learning Summit. We understand the importance of anti-racism work and how it involves providing tools that can be effective in addressing other types of oppression.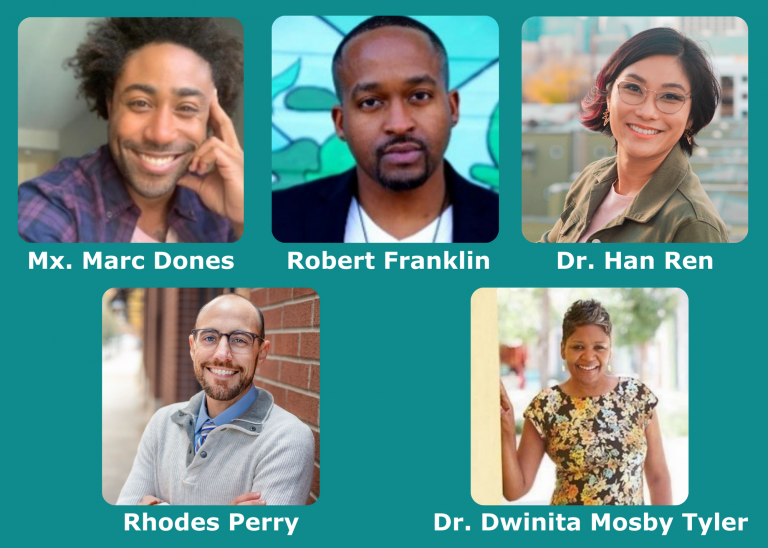 Register for the sessions here:
April 5, 2022, 12:00 – 1:30 PM with Mx. Marc Dones, Keynote Speaker 

Join us for the opening of our 2

nd

annual Anti-racism Summit series as

Marc

Dones, Keynote speaker, shares about

the Inequities within homelessness services. 

April 13, 2022, 10:00 – 11:30 AM with Robert Franklin II

Come learn about the Ten

P's

of Oppression with Robert Franklin, II.

April 22, 2022, 9:00 – 10:15 AM with Dr. Han Ren

Li

sten and learn about how to integrate anti-racism into clinical care with Dr. Han Ren

 

April 29, 2022, 9:00 – 10:30 AM with Rhodes Perry

Join

best-selling author,

Rhodes

Perry

as he speaks to us about

fostering a sense of belonging at work

.

May 6, 2022, 12:00 – 1:30 PM with Dr. Dwinita Mosby Tyler

Join us as we wrap up our Summit series with Dr.

Dwinita

Mosby Tyler as she invites us all to

be

to

unlikely allies
Learning Objectives:
To gain a greater understanding of racial equity.

To learn implementation strategies for racial equity.

Create a blueprint of action steps to elevate racial equity for people at all levels of the community.